DMEM University of Milan – Opening Ceremony – Mauro Giacca – A Path To Discovery – Tips For A Successful Scientific Career
---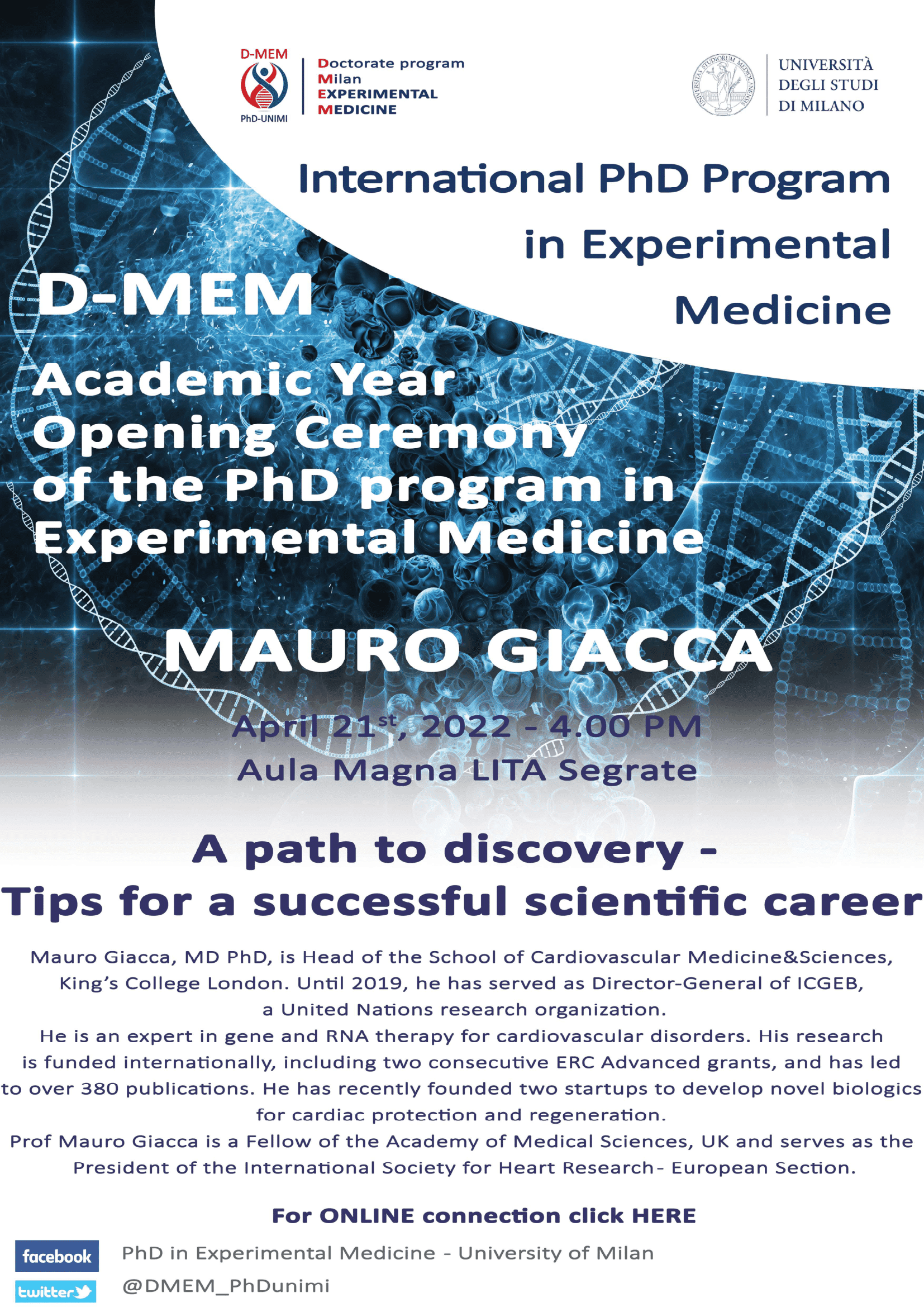 April 21st at 4 PM
The seminar will take place at the Aula Magna of LITA building (Via Fratelli Cervi 93, Segrate).
For those of you that cannot attend in presence the seminar will be available online following this link.
Only mail with name and last name or institutional addresses will be accepted.
Mauro Giacca, MD Ph.D., is Head of the School of Cardiovascular Medicine & Sciences, King's College London. He is an expert in gene and RNA therapy for cardiovascular disorders and has led to over 380 publications. He has recently founded two startups to develop novel biologics for cardiac protection and regeneration.