Lab Experience Personal reflection – Elena Ioppolo
Lab Experience Personal reflection
Elena Ioppolo, Virgilio 4° Cohort Student, UNIMIB
I had the opportunity to do my second lab rotation in the Preclinical PET Facility at San Raffaele Hospital.
PI of the lab: Prof. Rosa Maria Moresco
Tutor: Prof. Rosa Maria Moresco
The Lab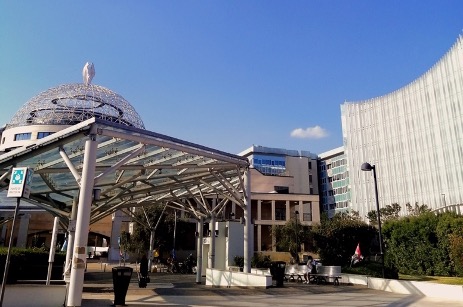 The Preclinical PET Facility employs radiopharmaceuticals for a wide range of research areas, such as pharmacokinetics, tumour diagnosis and neuroinflammation. During my lab rotation, I had the chance to take part in three main projects:
New diagnostic tools and treatments for glioblastoma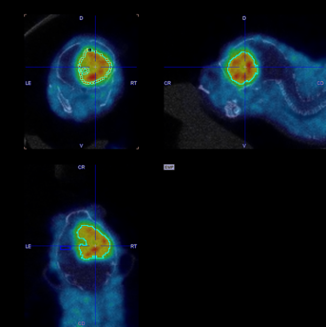 The lab studies glioblastomas (GBM) extensively by researching new diagnostic protocols, developing innovative drug delivery systems to the brain, and evaluating tumour response.
New radioactive tracers have been recently used to target inflammatory cells that play an important role in tumoral drug resistance: [11C]methionine (MET), [18F]-ethyltyrosine (FET), and [18F]fluoro-L-Thymidine (FTL).
A peculiar radiotracer investigated for GBM diagnosis is PSMA: this is a well-characterized and validated marker for prostate cancer, but it seems to be involved in tumoral neoangiogenesis too and is highly expressed in glioblastoma tumoural vessels.
The lab is also studying a new therapeutic approach for GBM based on the combination of temozolomide (currently employed in clinics) and metformin. The potential effect of metformin has been observed in various tumours:
inhibition of tumour cell growth, proliferation, differentiation, and invasiveness,
induction of apoptosis or autophagy,
impairment of mitochondrial function.
Treating mitochondrial diseases
The lab is testing a potential therapeutic peptide to treat mitochondrial diseases caused by a mutation in transfer RNA. This project is a collaboration with CNR Rome (National Research Council) and Sapienza University, and the role of the lab is to perform PET scans to evaluate the distribution of the peptide in the body and its toxicity.
Microplastic-induced bowel inflammation
The last study aims to demonstrate that exposure to microplastics and nanoplastics contained in food can lead to the development of bowel inflammation and, eventually, colon adenocarcinoma.
Previous in vitro experiments carried out by the CNR had demonstrated polystyrene microparticle and nanoparticle uptake in human gastrointestinal cells. The lab is now carrying out new tests to evaluate whether this uptake also occurs in vivo by using FDG-PET and post-mortem metabolomics.
My experience & learnings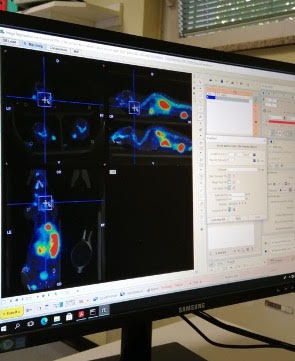 Thanks to the Preclinical PET facility, I had first-hand experience in the field of research.
The activities ranged from in vivo studies to data analysis and management. We performed behavioural tests on mice to evaluate drug toxicity and efficacy, for example the "Grid hanging test" or the "Open field test". In addition, I assisted in intracerebral transplantation procedures and animal dissection for organ extraction.
Though I could not perform PET scans directly due to radiation exposure, the researchers illustrated the protocol step by step and taught me the basics of VOI analysis. We employed p-PMOD software for image processing and used different tools to calculate the uptake dose. This was useful for tumour localization and targeting.
During this lab rotation, I had the opportunity to learn the basics of Nuclear Medicine and have a glimpse into the wide-ranging ways radiotracers could be employed in the future.
Above all, I appreciated the strong connection between the Preclinical Unit and the Nuclear Medicine Department: the researchers often collaborated with the physicians, and this shed new light on the experiments, bringing them closer to future applications on humans.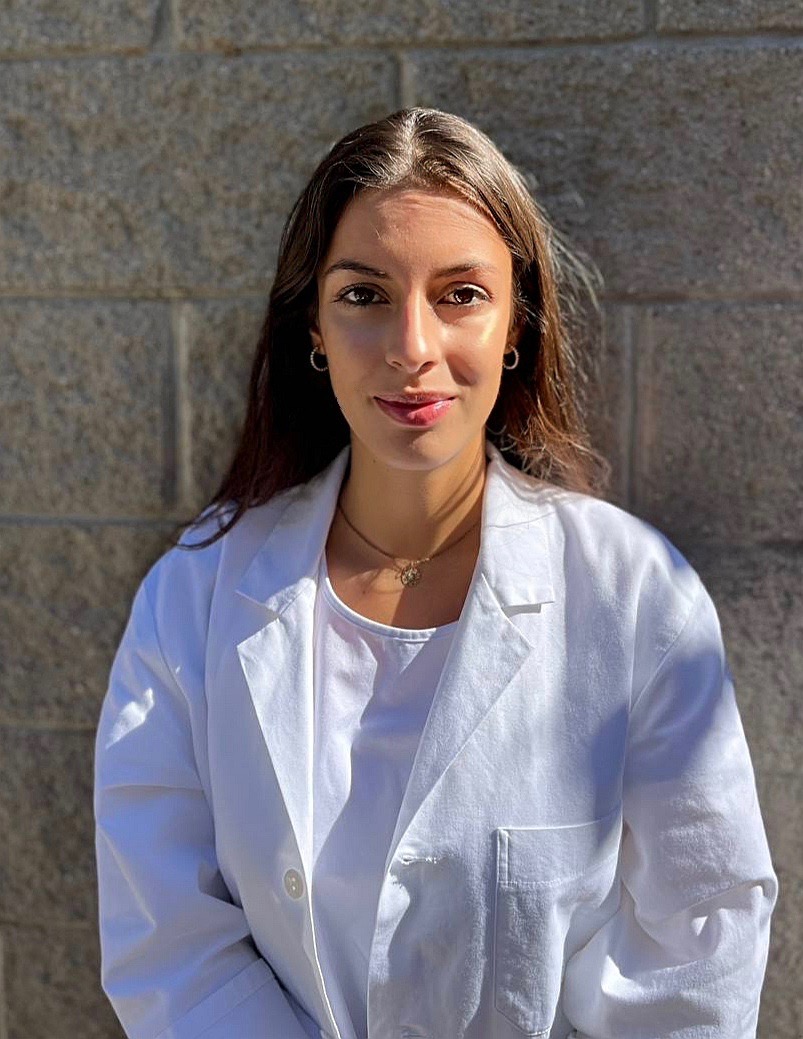 ---